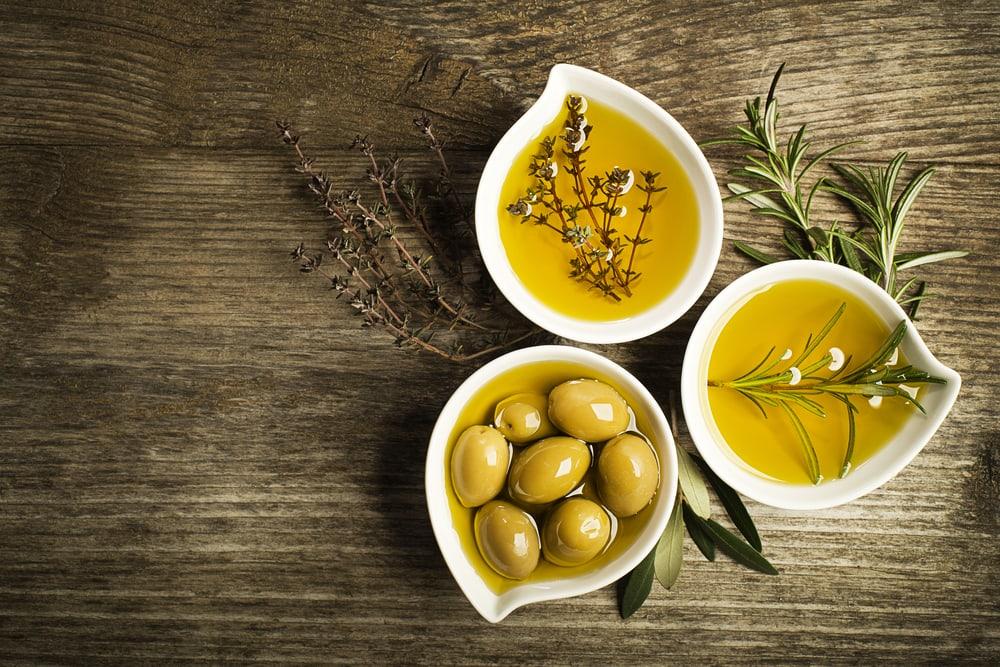 Olive oil has long been used widely because it not only provides extremely "miraculous" beauty benefits but also gives you a healthy body. So you already know the effects of olive oil?
Olive oil is extracted from fresh olives – a traditional tree in the Mediterranean region. Today, olive oil has become a familiar name for everyone, especially women because of the beauty benefits as well as the effects of olive oil on health.
Effects of olive oil on health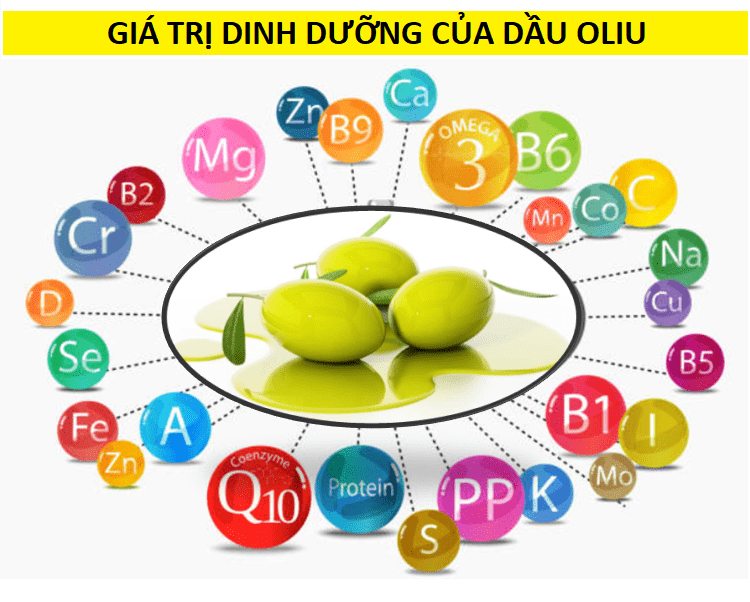 1. Contains smart fats
Nutrition experts believe that omega-3 fatty acids – a type of polyunsaturated fat found in fish and some plants are a "smart fat". But there is another "smart" monounsaturated fat that remains – the fat contained in olive oil.
According to the American Heart Association , unsaturated fatty acids, whether polyunsaturated or monounsaturated, are effective in reducing the amount of "bad" cholesterol – the cause of increasing the risk of cardiovascular diseases for the body. You can get them through the digestive tract by eating foods rich in "good" fatty acids instead of consuming "bad" saturated fatty acids.
2. Helps prevent and treat Alzheimer's disease
Oleocanthal is a natural nutrient found in virgin olive oil. In mouse experiments, researchers have discovered that oleocanthal allows the abnormal proteins that cause Alzheimer's to move out of the brain.
As the information noted above, the researchers explained that the cases of Alzheimer's disease in Mediterranean countries are lower than in other countries because the Mediterranean is the country with the highest consumption of olive oil in the world. .
Another study also concluded an additional effect of olive oil: When using virgin olive oil with oleocanthal in combination with a Mediterranean diet can reduce the risk of diseases such as increased disorders. attention deficit dementia and neurodegenerative diseases.
3. Help to treat acute pancreatitis
Extra virgin olive oil is a rich source of oleic acid and hydroxytyrosol – acids that inhibit the development of acute pancreatitis (sudden inflammation of the pancreas).
Researchers at the University of Granada in Spain performed an in vitro experiment and the results demonstrated that the compounds contained in olive oil can help protect the body from the risk of acute pancreatitis. .
4. Protect the liver
There has been research proving that virgin olive oil works to protect the liver from oxidative stress.
In a study in the BioMed Central newspaper, Mohamed Hammami demonstrated in an experiment performed on rats when they were exposed to a moderate toxic herb in combination with olive oil. As a result, part of their liver is protected from damage.
There is a lot of evidence that olive oil offers amazing health benefits including reducing the risk of coronary heart disease, preventing certain cancers, altering immune response and anti-inflammatory.
5. Prevent ulcerative colitis
Scientists at the University of East Anglia in the UK say that eating plenty of olive oil helps fight ulcerative colitis. A 2004 study was conducted when researchers compared the diet of people with ulcerative colitis with a normal person.
The results showed that people with a high intake of oleic acid – the compound contained in olive oil – may have a 90% reduction in the risk of developing ulcerative colitis while those with low oleic acid do not. .
The doctor in this study estimated that about 50% of ulcerative colitis cases could be prevented if the patient absorbed a lot of oleic acid.
To enjoy the benefits of olive oil, using 2−3 teaspoons of olive oil per day is ideal. However, please note that, only when used correctly can the olive oil bring into full play its effects.
6. Beneficial for skin, eyes and immune system
Olive oil is high in vitamin E. Each tablespoon of olive oil provides 1.94 mg of vitamin E, which is 13% of the recommended adult diet at 15 milligrams per day. Vitamin E in olive oil helps in anti aging skin, healthy eyes and boosts the immune system .
7. Preventing cancer diseases
Studies show that the polyphenols in olive oil may help prevent the onset and progression of cancers through the antioxidant process.
In addition, in a 2015 study at Rutgers University in New Jersey (USA), researchers found an ingredient in oleocanthal virgin olive oil helps to kill human cancer cells without harm other healthy cells. When scientists applied cancer cells to the laboratory, they died very quickly, within 30 minutes to an hour.
Do not overdo olive oil!
Although the effects of olive oil are many, but at the same time they can also harm the user due to the potential health risks if used too much.
1. Risk of Type 2 Diabetes
Using olive oil can also lead to type 2 diabetes . Because of its saturated fat content, this oil facilitates the transport of bacterial toxins or endotoxins so that they can enter the bloodstream and lymphatic vessels in the intestine, making the body resistant insulin causes type 2 diabetes.
2. Saturated Fat Diseases
Although olive oil's effect depends on the amount of monounsaturated fat, olive oil also contains a large source of monounsaturated fat with 14% saturated fat and 120 calories.
Just using 2 small tablespoons of olive oil in the diet means that you have provided your body with a relatively large amount of saturated fatty acids. This figure is 3-4 times higher than the fat content of chicken.
This fat can increase the risk of diseases that can lead to death such as atherosclerosis , heart attack, obesity, stroke, breast cancer …
3. Diseases related to trans fats
Most of the olive oils we use for cooking are like other processed products because they are partly refined and partially hydrogenated under high temperature and pressure.
This process changes the molecular structure of olive oil, burns healthy omega-3 fatty acids and also affects blood cholesterol, which is one of the reasons for lowering cholesterol. is beneficial and increases the amount of cholesterol that is harmful to the body.
Despite the drawbacks, but you already know what olive oil does, look for pure and safe olive oils to take advantage of the health benefits of olive oil.